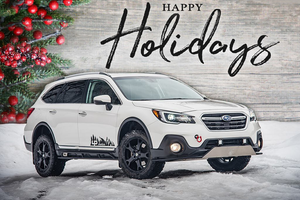 Holiday schedule - Horaire du temps des fêtes
The LP Aventure team wishes you a Happy Holiday season.
Please note that we will be on holiday break from December 23 to January 4.
You will still be able to make your purchases on our website, but no shipments will be made during this period.
In the name of the whole team, I wish you a merry Christmas and a year 2021 filled with new adventures.
- - -
L'équipe de LP Aventure vous souhaite un joyeux temps des fêtes.
Veuillez noter que l'équipe sera en congé du 23 Décembre au 4 Janvier.
Vous pourrez toujours effectuer vos achats en ligne sur notre site web, cependant aucun envoi ne sera effectué durant cette période.
Au nom de toute l'équipe, je vous souhaite un joyeux Noël et une année 2021 remplis de nouvelles aventures. 
---