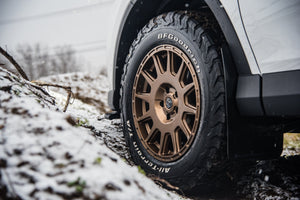 LP Aventure Wheels
The LP Aventure Team is very proud to introduce the first two models of its brand new range of LP Aventure wheels.

Inspired by our passion for the overlanding, the off-roading and our history in rally, the LP Aventure wheels are stylized and strong. They'll give your car a look that stands out.
LP-1 - The design of the LP1, with its many spokes, is directly inspired by the rally.
LP-2 - The five spokes design, a classic that has been reviewed, we have added a touch of off-road style and touring in the same design

Discover the range of LP Aventure wheels here: https://lpaventure.com/collections/lp-aventure-wheels

Wheels will be available in early January 2019
---